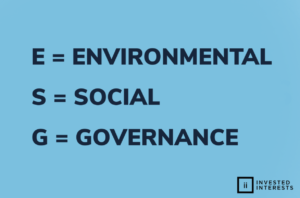 ESG Investing has been hailed as the "Growth Opportunity of the Century."
What does that mean for everyday investors?
ESG (aka Environmental, Social, Governance) investing prioritized your investments' impact on the world. If you're new to ESG, here's everything you need to know. And, here's a little more to know about corporate governance.
By every account, ESG is here to stay.
And, many predict full-scale ESG integration in our lifetimes. More and more young people are entering the financial field, and, their preference for sustainable and socially responsible investments is already starting to shape the market.
Combined with liberal climate politics from the Biden Administration, the push for ESG could come sooner than you might think. Here's what we expect to see from ESG investing:
Increased Demand:
Millennials want their financial future to invest in their wealth and the world. And, they're turning to ESG for ethical investing options. With more young people becoming investors, the demand for ESG is going to skyrocket.
Better ESG Performance:
Ethical investors consider both their social and financial returns. ESG is already a competitive investment financially. With its popularity increasing and more research being done, ESG is likely to continue to outperform non-ethical competitors.
The Honeymoon Phase:
On the flip side, we expect to see some companies "greenwashing" themselves to appeal to ESG investors. Be weary of the ESG honeymoon phase when every company seems to be doing their best to appeal to young investors concerned about sustainability and social responsibility.
ESG Investing is just getting started.
Want to learn more about ESG investing with Invested Interests? Reach out to us today and be sure to follow along on our Instagram and Facebook.