Climate change includes global warming driven by human emissions of greenhouse gases causing large scale shifts in our weather patterns. The impacts of climate change are detrimental to the planet, to us, and our economy. Learn how to invest in climate change.
Investing isn't the only way to show your support for the environment. Check out How to Vote with Your Wallet for the Environment for eco-friendly financial tips. If you're new to investing, check out our glossary to get comfortable with financial terminology.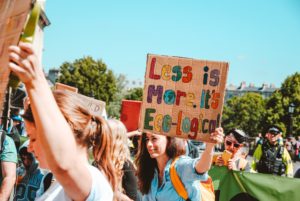 What is climate change investing?
Impact investing aims to generate specific beneficial social or environmental effects. People impact invest because they want to utilize their money and investment capital to bring change to social issues. Climate change investing is one way of impact investing in climate change. People who want to invest in climate change wish to create a sustainable future for coming generations. 
Examples of climate change investing?
The two most common ways individuals invest in climate change are investing in renewable energy investing or investing in corporations with green initiatives. Investing in renewable energy companies focuses on manufacturing products that are sustainable and creating solutions that will limit the amount of emissions used in their products. 
Investing in corporations with green initiatives allows individuals to invest in companies committed to the conservation of natural resources and implementing new alternative ways to reduce their carbon footprint. 
How can you get involved in climate change investing?
At Invested Interests, we make it easy for anyone (beginner proof) to invest in climate change. Our clients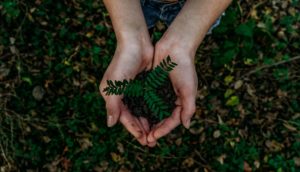 invest in green companies, alternative and renewable energy companies, and companies promoting sustainability through our environmental portfolio's wide range. We avoid oil and fossil fuel companies, companies that aren't eco-friendly, and nuclear power companies. Companies like Microsoft or Nike are included in our company environment impact investing portfolio.