In the past, women did not generally invest as much compared to men. A potential motive of the underrepresentation of women in finance, mainly when it comes to investing, could be linked to men dominating the finance industry early on. However, women have entered the playing field, and it is no longer a "male-dominated game."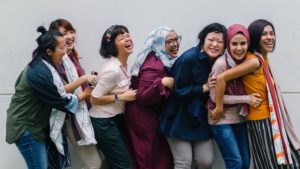 How do women see better return than men with their investments? 
Women bring so many strengths to their investing accounts. Unlike men, women are more conservative in taking investment risks. According to BlackRock Inc survey, more than half of women (globally) say they are not willing to take any money risks compared to men (33%) ready to "play the market." This goes to show that women are more likely to hold on to their stocks in a company and build their investment stock through time, causing long-term investment than men who tend to take the more riskier route of selling and buying stocks by "measuring the right time." It comes to no surprise when women earn 12% higher returns than men when it comes to investing!
How are women getting more involved in their finances: investing?
Based on Rich Thinking global interviews, over three-quarters of women prefer to invest in stocks and funds that reflect their core values. Study after study shows that 70-79% of women showcase more interest in impact investing than men (~28-62%). Thus, showcasing that women are more empowered to casually invest and diversify their investment portfolio with various stocks that they are passionate about. 
Like mentioned earlier, historically, finance was considered a male-dominated industry. Now, there are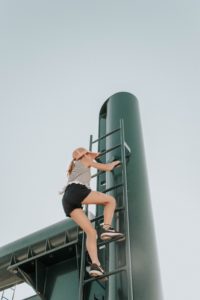 programs like Girls Who Invest, a nonprofit organization that empowers undergraduate college students to explore finance. Their 10-week enriched program provides tools & resources for women to learn more about careers such as portfolio management and executive leadership in the asset management industry. Programs like this encourage and motivate women from early on in college to think about a variety of finance career paths. 
 Social media communities. Many social media groups provide resources and communication about anything involving the investing world, including portfolio tracking and performance. Communities like Moneypenny, open doors to women who want to start investing but don't necessarily know how to start.  
Make an impact! 
Women have been able make an impact in their finances through investing, and create an indent in the gender gap of the finance industry. Gender equality in the finance industry is immensely lower than other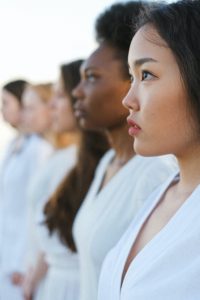 fields like medicine or law. Here is how you take initiative to help breakthrough gender inequality barriers. Impact investing. How? With Invested Interests your investment is carefully crafted to meet your values and goals. If one of your values is to invest in human rights & diversity, support companies who promote fair and equal working working conditions. Companies like Accenture, Fisher & Paykel and other companies we have partnered with. Companies that yearn the day in which women have equal rights. 
Want to invest in Human Rights & Diversity ? Learn how you can make an impact!