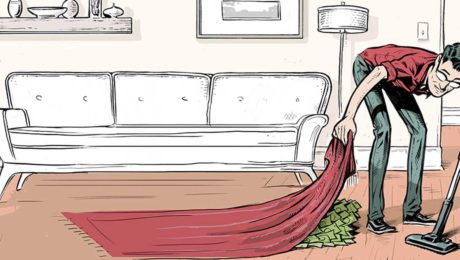 These days, people leave jobs and move on to new ones all the time. Chances are, you've made at least a few jumps yourself. You're probably quite familiar with the process of getting your new company email, joining their health insurance plan and deciding which employer-sponsored retirement program to contribute to.
But what happened to the 401k you started at your last company?
Don't worry, it's still there, doing its thing. But where your hard-earned (and employer-matched) money is invested might not be to your liking.
Finding your old retirement accounts can be tricky.
If you don't know where your old 401k account is, you're going to have to do some digging. Usually, you will receive a statement at least quarterly, and this will typically have login information that you can use for your account. You can also check your former company's website and they may have details about how the employee 401k program works and how to log in to your account. If all else fails, you can also contact the HR department directly.
Once you find your orphaned 401k, it's not recommended to just leave the money where it is. For starters, some plans charge higher fees for managing the accounts of former employees. In general, the more accounts you have, the more management fees you pay. There's also the possibility you could forget that you have the account altogether and lose the money (literally).
You will be better off keeping your retirement accounts in one place. It's just easier to keep track that way. Investors have two options when they leave a company. They can roll their assets into an IRA or they can roll their assets into their next employer's 401k plan. The benefit to moving into an IRA is that you're likely to have more investment options than what's available in your next employer's 401k plan.
An IRA, or Individual Retirement Account, is best understood as a savings account—but one specifically designed for retirement. Mutual funds, stocks and bonds can easily be held in an IRA. Many, actually most, of our clients have retirement accounts. Many of those accounts are IRAs that were once old 401ks.
Invested Interests can help you gather your orphaned 401k accounts into one IRA that supports social impact companies. Check out our Portfolios HERE and will be in touch.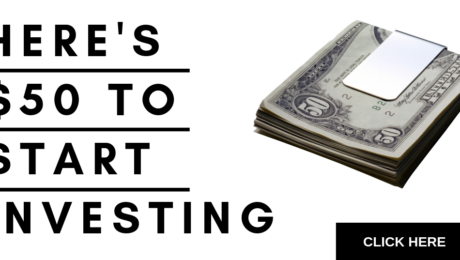 Offer expires April 12, 2019.
Why Open an IRA
Let's start with the basics. Anyone can contribute to an IRA, or individual retirement account, regardless of additional employer-sponsored retirement accounts, or 401k(s). As long as you make an income from your wages as an employee or business owner, you are allowed to contribute to an IRA.
A few things to take note. For 2018, the IRA contribution limit is $5,500. This is per person, not per account. Those contributors age 50 and older can provide a catch-up contribution of $1,000 making their limit $6,500. These limits are increasing for 2019, but you are still eligible to take out Roth or Traditional IRA accounts before the tax filing deadline of April 15, 2019. One month, folks.
Not only can your IRA contributions give you a tax break, but over time, saving additional for retirement in the form of an IRA can grow to quite a healthy nest egg. The earlier you start, the larger it will be – based on a historically average return of around 7%!
Learn more about the various types of IRAs.
Or
Get Started. We'll even help you out. When you contribute a $50 minimum to your 2018 IRA through Invested Interests before April 12, 2019, we'll match your $50. Boom.
Make money. And make an impact.
At Invested Interests, we practice impact investing. Impact investing is an investment strategy that considers both financial returns and social responsibility. When you open an IRA with us, not only will you be contributing to your financial future, we'll help you ensure your funds are helping out our world in the meantime.
We offer many different socially responsible portfolios. For more information on all of our portfolio options, click here.
Impact investing isn't just the right thing to do, it's the smart thing to do.
Want to learn more about impact investing and how you use your money for good? Get in touch.