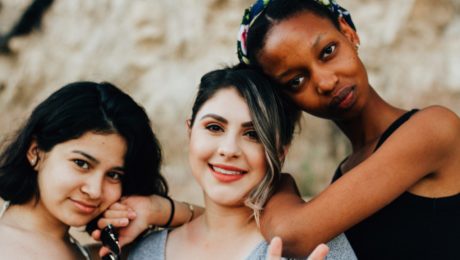 On Sunday, July 14, 2019, President Trump made a comment via Twitter that "Progressive' Democrat Congresswomen" should "go back" to their own countries. The tweet was largely interpreted as referring to four Democratic congresswomen of color: Reps. Ilhan Omar of Minnesota, Alexandria Ocasio-Cortez of New York, Rashida Tlaib of Michigan and Ayanna Pressley of Massachusetts. These women are all US citizens and three out of the four were born in the US.

Reported in the New York Times, The House of Representatives voted to condemn Trump's comment about the four congresswomen as racist.
Democrat Representative John Lewis even commented "I know racism when I see it, I know racism when I feel it, and at the highest level of government, there's no room for racism."

Discrimination based on race is something that has been a reality in this country for centuries, and centuries later, we're still living it on a daily basis.

You might think that there's nothing you can do in response to Trump's comment or discrimination in the US, but as investors, there is a clear and impactful way for us to act: We can divest from companies that have a history of discrimination and invest in companies that are doing everything to fight racial injustice and promote human rights, diversity, and inclusion.

Here at Invested Interests, we can build a personalized portfolio for you with mutual funds that support diversity initiatives.
Click HERE to learn more about our Diversity & Equality portfolio.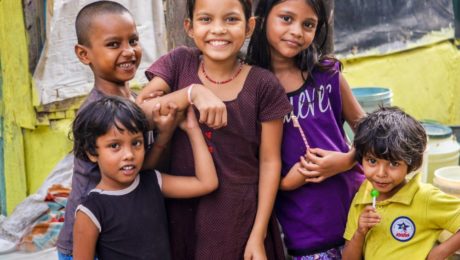 11.3 million children in need of humanitarian assistance.
400,000 children under 5 suffering Severe Acute Malnutrition.
16.4 million people in need of basic health care.
In January 2019.
How does this happen in 2019, when human rights are one of the core principles of society? Ensuring that individuals, especially those in vulnerable situations, have basic essentials like food, water, clothing, shelter, and medical care is at the core of humanitarian programs across the world.  And yet, the same country that is helping to organize much-needed humanitarian assistance in Yemen is also the same country that is profiting off of the war that put its citizens in this place to begin with.
For the last three years, the United States has supported a coalition led by Saudi Arabia in Yemen to incite war in order to overthrow the rebel Houthi government. As part of the coalition, the United States is selling U.S. made bombs and weapons to the Saudi-led effort, helping them choose Yemeni targets, and even refueling planes.
However, without a Congressional act, there is (and was) technically no U.S.-led war efforts in Yemen. Just recently, on December 19, 2018, a bipartisan group of U.S. Senators did approve a resolution to the end all military support. After an estimated 50,000 people have died and another 12 million on reported to be on the verge of starvation.
This is not a political discussion, however. It's a profit discussion.
Before the war, Yemen was the Middle East's poorest state. Most of the country relied on imports and humanitarian efforts to feed the population. Now, after much of the population was blockaded by the coalition for years on end, it faces famine, disease, and unquantifiable hardships.
The United Nations describes the situation in Yemen as the world's worst humanitarian crisis.
Meanwhile, U.S. weapons manufacturers have made billions. Yes, billions – by selling mainly bombs – and other weapons to forces in Saudi Arabia.
What makes this a further investment and profit discussion? Your 401(k) and investments could be funding, and likely are, the manufacturers of these weapons. Most 401(k) funds do not support ESG (economic, social and governance) rated social investments rather than on social responsibility.
What can I do? Two things:
Donate to humanitarian efforts to help the current, deteriorating crisis in Yemen. Charity Navigator provides an excellent guide to ensure your money is being spent directly.
Review your investments. Help ensure profit doesn't occur at the expense of human rights, and join us in our efforts to #investinwhatmatters: https://investedinterests.com/portfolio-builder/
Want to learn more about impact investing and how you use your money for good? Get in touch.
Sources:
https://reliefweb.int/report/yemen/unicef-yemen-humanitarian-situation-report-november-2018-enar?fbclid=IwAR3msLP8psVs9l922iiwC2bLEF3UlTH3MbyDW__GbuJTsVBVBTT6KvPOR7M
https://qz.com/1514582/us-supports-saudi-war-in-yemen-even-after-senate-votes-no/
https://www.cnn.com/2018/12/06/opinions/us-involvement-yemen-war-murphy-opinion/index.html
https://www.newyorker.com/magazine/2018/01/22/how-the-us-is-making-the-war-in-yemen-worse