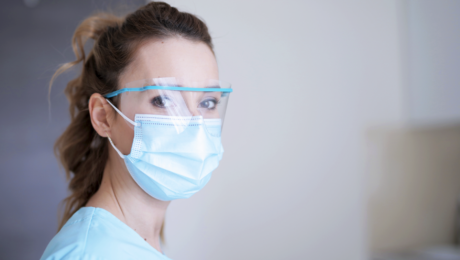 The American Medical Association (AMA) annually declares September as Women in Medicine Month, which "serves to showcase the accomplishments of women physicians as well as highlight advocacy related to women physicians and health issues impacting women patients.". Each year, the AMA chooses a new theme that corresponds with our national focus. This year's theme is Advancing Equity, Creating Change. Seems fitting for a year that has been filled with so many curveballs, and has demanded so much out of female medical professionals.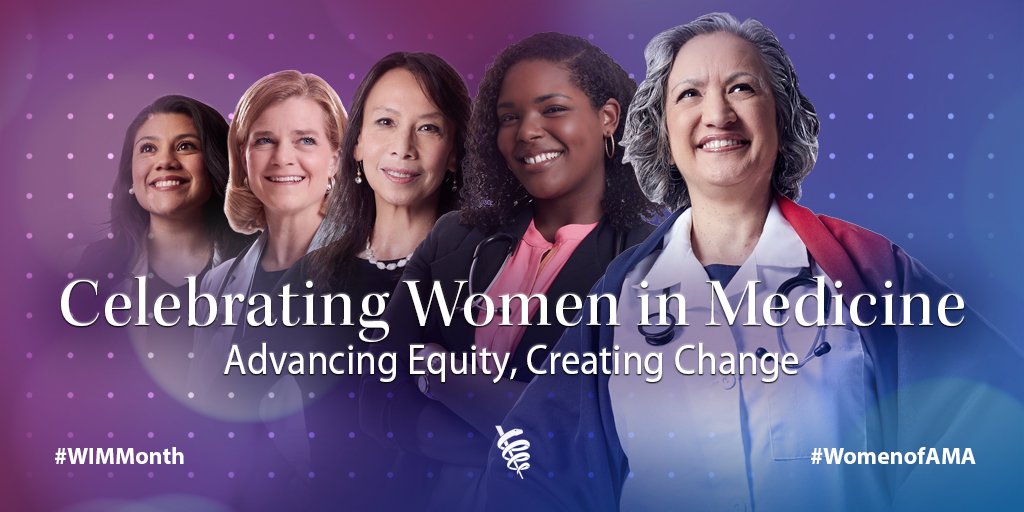 The impact of COVID-19 on female medical professionals
Medical professionals across all disciplines have to face the challenges of an overwhelmed healthcare system, on top of the added pressure of treating unknown symptoms, all while trying to prevent their own distress and potential for burnout. Not to mention, the personal problems of these superhero-esc individuals don't disappear the second the scrubs come off (even though they are trying to fight a global battle). For instance, financial strain, relationship problems, and childcare continue to run ramped, especially for women.
Thanks to COVID-19, the United States finds itself at the forefront of a female recession, or "Shecession" as some have called it. For the first time since 1970, women's involvement in the labor force has declined, a direct result of the system that still treats women unequally. According to the 19th news, women are still earning less than men with the average of "White women making 79 cents on the White male dollar, Black women making 62 cents, Native American women making 57 cents and Latinas making 54 cents.". 
If you feel blindsided over the fact that this pay gap still exists in the medical field, you're not alone. It's not common knowledge that male physicians and surgeons earn a median salary of 2,500 a week, while women in the same position earn 1,878 a week, according to the 2019 Bureau of Labor Statistics. And it isn't just surgeons, just two years ago there was not a single discipline of medicine in which women earned a higher median salary than men, including OB-GYN.
Thankfully, issues like the gender pay gap are on the ballot come this November, especially with candidates like Kamala Harris taking strong stances for gender equality.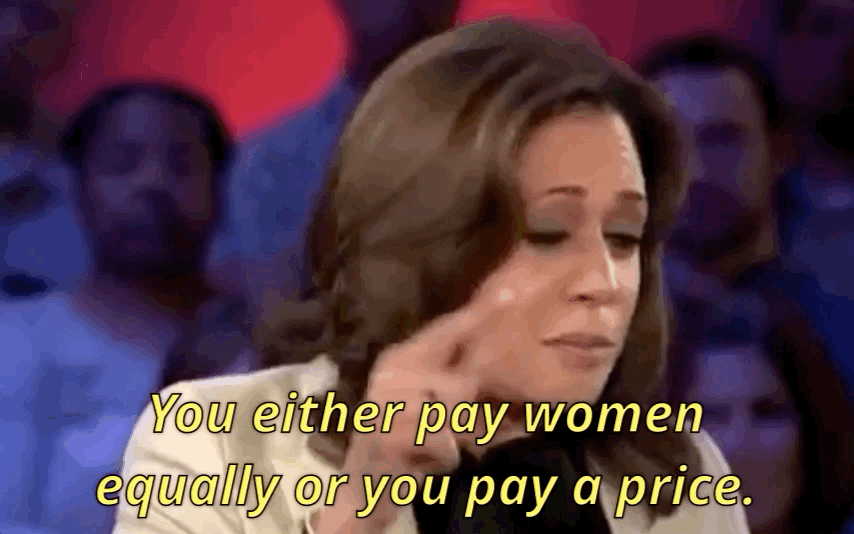 Other realities for women during COVID-19 are that of unpaid care work and gender-based violence. According to the United Nations, "unpaid care work has increased, with children out-of-school, heightened care needs of older persons and overwhelmed health services.". They have also shared that "gender-based violence is increasing exponentially as women are being forced to 'lockdown' at home with their abusers at the same time that services to support survivors are being disrupted or made inaccessible" which is something many of us may not have considered. 
We interviewed female healthcare workers to get their insight.
During a time like this, we feel it's important to highlight all that female healthcare workers might be going through. So, in order to see directly into the challenges and triumphs of women during this time, we've tried our best to hand them the mic, rather than speak on their behalf. We asked four female healthcare professionals about their current career paths, their challenges, and for their wise encouragements. Here's what they had to share,
Note: The true identity of these women has been altered in order to protect their professional development, each name provided is an alias, however, we have preserved their credentials. Additionally, we did not require that questions be answered by each individual, all included information was provided voluntarily.
When and why did you decide you wanted to go into the medical field?
"My senior year of high school I thought it would be so cool to be able to become a nurse. You get to come to work every day, enjoy what you're doing, and pour your heart into your work and it seemed like a profession where you could come home at the end of the day fully satisfied" 

– Samantha Green, Registered Nurse (Psych), 7 months in medicine 
"I decided I wanted to be in the medical field in high school. My mother was a nurse and I saw how much of an impact she had on those around her and I wanted to be able to provide that level of care."

– Amy Martin, Registered Nurse (NICU), 36 years in medicine
"I've always had a fascination for the human body and the way it worked. I started reading anatomy books in middle school out of pure interest. I eventually settled on nursing in highschool when I was able to shadow in the emergency department. I knew I could handle death and trauma and felt it was an honor to make someone comfortable in their last moments."

– Kelly Muñoz, Trauma ICU Nurse, 3 years in medicine
"I decided to pursue this career when I was caring for my young children. My kids always had upper respiratory problems. I was always giving my kids breathing treatments when the cold season approached. I learned all about RSV, croup, asthma, andother pediatric respiratory diseases while caring for my children."

– Tamara Cole, Respiratory Therapist, 9 months in medicine
What is the best or worst part of your job?
"As a detox nurse, my favorite part of my job is when past patients check in, they're still clean, and they're just enjoying their new, sober life to the fullest. It makes you feel like all your hard work and love you poured into this broken person over the course of 30+ days actually made a difference."

– Samantha Green, Registered Nurse (Psych), 7 months in medicine 
"The most difficult part of my job having patients/families that do not appreciate all the hard work and effort we put into them and the health and well being of their loved ones."

– Amy Martin, Registered Nurse (NICU), 36 years in medicine
"Seeing a family mourn the loss of someone they love is the most difficult. There are some patient stories that will stay with me forever."

– Kelly Muñoz, Trauma ICU Nurse, 3 years in medicine
"My favorite part of my job is knowing that I am helping and educating patients on how tomonitor their symptoms so they can have a better quality of life. I have many role modelsin my profession, especially being a new grad. My supervisors are all excellent and exceptional leaders"

– Tamara Cole, Respiratory Therapist, 9 months in medicine
How has COVID-19 impacted your attitude towards your career?
"COVD-19 has impacted my attitude towards my career immensely. Nurses get a lot of respect from the public, doctors, and patient's families. We lack respect, however, from the hospital to which we are employed. They work their nurses to the bone, there's always a nursing shortage, and on top of that let's add the fact that because we don't have enough PPE we can't protect ourselves from possible COVID patients, only the confirmed cases"

– Samantha Green, Registered Nurse (Psych), 7 months in medicine 
"For the most part, it has restored some of the faith I had lost in people trusting and respecting the medical professional. In our unit, we have noticed a slight shift in the cooperation and understanding levels of our patients (in a positive way). They have been adaptable with the new daily findings with all that COVID entails. It has been appreciated. On the other hand, it is frustrating to know that some of my fellow medical professionals are not as understanding, due to their extreme political beliefs."

– Amy Martin, Registered Nurse (NICU), 36 years in medicine
"COVID-19 has been such an eye opening experience. I spent the majority of my time in isolation with my husband because I was in COVID rooms every day at work. It was exhausting when the peak was high where I live, with most nurses working six or seven days in a row."

 –

Kelly Muñoz, Trauma ICU Nurse, 3 years in medicine

"I started my first respiratory job in the midst of Covid -19, so not only did I have to be ready to learn and practice my skill as a new grad, but also had to start my new career in a pandemic. This means daily learning, being flexible with the CDC guidelines and mainly protecting myself and the patient."

– Tamara Cole, Respiratory Therapist, 9 months in medicine
Do you feel you or your female colleagues face any added challenges in your line of work?
"I personally do not feel that I face any added challenges in being a nurse. I do feel as if some of my African American female colleagues face added challenges at times, but unfortunately, with what's going on in the world it would be naive to pretend that it doesn't happen in some of the most respected professions."

– Samantha Green, Registered Nurse (Psych), 7 months in medicine 
"Although nursing is a predominantly female occupied occupation, we still endure, face, and experience sexism and inequality by our coworkers, doctors, and patients alike. Male nurses still tend to get a higher pay and automatically get more respect simply for their gender. Our work is just as adequate if not better, yet as women, we do not get that same level of regard."

– Amy Martin, Registered Nurse (NICU), 36 years in medicine
"I definitely think there are challenges being a female. I think there is an added step when you have to demand respect from patients and colleagues whereas the males in my unit have pre-existing respect. There are many times when you have to be stern and firm towards a patient and you have to prove that you're able to do that as a woman."

– Kelly Muñoz, Trauma ICU Nurse, 3 years in medicine
"In my line of work, there are some challenges that we face. For instance, sometimes I

have patients that only prefer men therapists and I have to work around this issue to

provide them with the best patient care possible."

– Tamara Cole, Respiratory Therapist, 9 months in medicine
What advice can you give readers who want to support medical professionals?
"Don't forget to emotionally support medical professionals. The careers are so demanding and a lot of the time things in our personal life get put on hold. If you have a friend in the medical profession who you know is struggling on their 5th 12 hour shift in a row send them some money to buy a coffee and just simply check in with them. What it boils down to is help us practice medicine safely – with the right supplies and the right mind."

– Samantha Green, Registered Nurse (Psych), 7 months in medicine
"Just be patient and understanding. We are only humans and we are trying to do our best to help you."

– Amy Martin, Registered Nurse (NICU), 36 years in medicine
"The best way to support medical professionals is by listening to them and thanking them. There are a lot of experiences that shape the way we think and educate the public, so it's nice to be respected by those we interact with."

– Kelly Muñoz, Trauma ICU Nurse, 3 years in medicine
"My advice to readers is to learn about the different medical professions, many confuse respiratory therapists with nurses and they are two completely different fields."

– Tamara Cole, Respiratory Therapist, 9 months in medicine
What advice can you give to women wanting to enter the medical field?
"Go for it! Do it! There should be absolutely zero reason anything should hold you back. It's a blessing women are able to enter the medical field now because for a while we weren't, so I think it's important for women to exercise that right. The medical field used to be predominantly men, but women are slowly starting to change the game." 

– Samantha Green, Registered Nurse (Psych), 7 months in medicine 
"Go for it! We need strong, intelligent, and knowledgeable women in this field. I honestly believe women are the backbone to this field and allot for great success. The medical field will always be necessary and when you enter it, you'll be self-sufficient, be able to work in a plethora of areas and fields, and make a true difference in people's life." 

– Amy Martin, Registered Nurse (NICU), 36 years in medicine
"Go for whatever job you want. We are seeing more and more female doctors every day which is awesome. Our unit is almost split 50/50 with males and females. You don't have to be confined to one area of study just because of gender bias."

– Kelly Muñoz, Trauma ICU Nurse, 3 years in medicine
"My advice to women entering the medical field is that if you love taking care of people, and are flexible, and trauma does not scare you, go for it. It is a great field, I get to educate my patients and saving lives feels good. There are good day and bad days, but I get a sense of satisfaction when I see the difference in my patients when I first see them to when they get discharged"

– Tamara Cole, Respiratory Therapist, 9 months in medicine
In closing,
No matter which way you spin it, the message is clear: we need equity and we need change for female medical professionals. COVID-19 might have opened a whole new can of worms, but it also allows us to shed a brighter light on the issues that were already prevalent in our society. It's on all of us to stand behind these brave women and support them through both the highs and the lows they find themselves in. 
One way to make an impact is to use your finances to invest in human rights causes like gender discrimination and racial diversity. Learn more about our human rights & diversity investment portfolios and find funds that help you invest in what matters.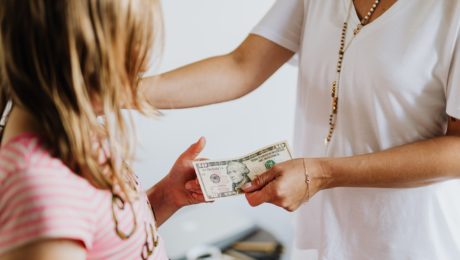 Just like that, another summer has flown by and school is back in session for most of America's youth.
Across the country parents, teachers, and students are doing their best to navigate the changes brought on by COVID-19. From mask protocols to at home learning, this new semester will be one for the history books.
Despite the calamity of recent events, parents and teachers have never been more creative in coming up with new ways to engage their students and ensure they are still learning material that has real world application. Perhaps we are biased, but of the trillion different subjects students are exposed to from their preschool years to the day they receive their highschool diploma, we believe there is one that needs more attention. Have you guessed it?
The Financial Literacy Gap in America
Financial literacy is the one area of knowledge that most Americans wish they were stronger in. Now, let's face it the more you know about money the less terrifying it is, and the more confidence you'll have managing it.
According to the National Center for Education Statistics, one out of five American 15-year-olds doesn't understand basic financial concepts, which if you're a parent could be pretty concerning. The concepts of budgeting, personal debt, credit scores, and investing all prove extremely valuable to students as they grow into fully-fledged adults, yet only 22 states currently require their students to take a financial literacy course in high school.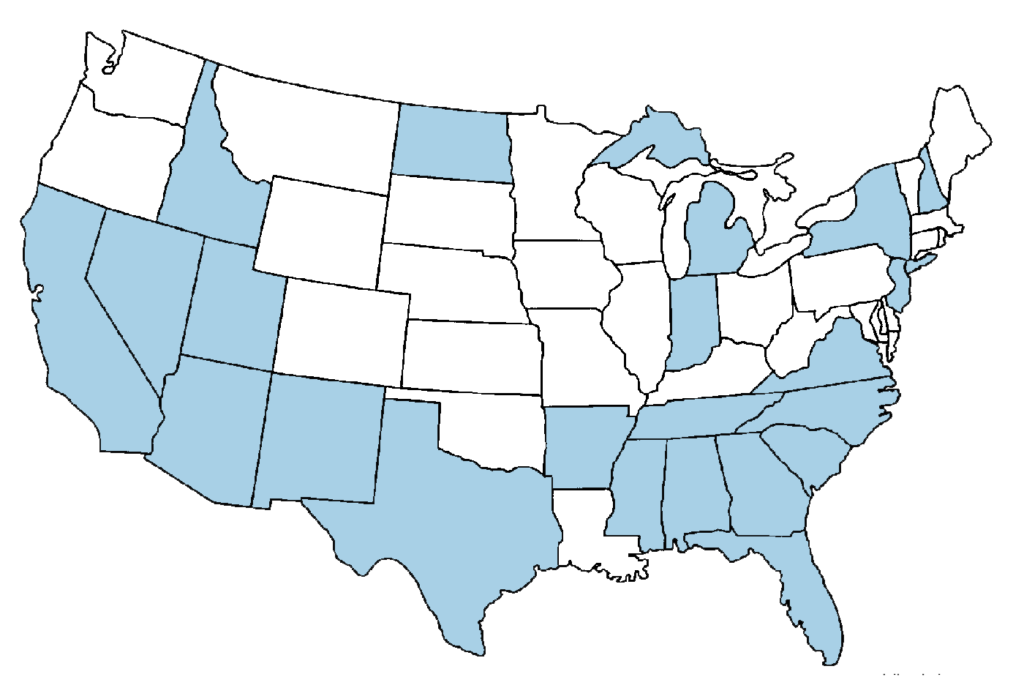 To put this in perspective, let's play a quick game. Think back to any one-off course you've taken in high school, or college even, and try to list out all of the topics you've retained from that course. Now we're not talking math or English, since you've been exposed to different forms of that subject material almost every year of school. Try something like Astronomy or that one crazy elective you took on a whim.
Now, unless you have a photographic memory, your list probably looks like mine, small and sad. This doesn't mean you're a bad student! In reality, it just shows how unlikely it is that a student will retain enough financial knowledge from a single course to put those concepts into practice.
Solutions to Fill Student's Financial Literacy Gap 
To combat this issue, the International Network on Financial Education recommends that schools start building finance topics into their curriculums from a young age. They believe that "this will allow children to acquire the knowledge and skills to build responsible financial behavior throughout each stage of their education." and we completely agree with them, but how early is too early to start teaching kids to be comfortable with money? According to The Council for Economic Education, concepts like "budgeting, saving, the cost of borrowing, interest rates, and paying for college." can be started as early as kindergarten.
Sounds impossible right? How on earth do you explain why borrowing tens of thousands of dollars for college isn't a great choice to a kindergartener? Well… you don't. Financial education is a long term process, but there is something to learn at every age.
Our Advice on How to Move Forward Given that COVID-19 has already taken such an immense toll on our  teachers, it might not be the best game plan to start banging down the door of the superintendent demanding more changes. So, for all the proactive parents out there we've created a mini resource bank below, organized by age. Each suggestion listed can be done from the comfort of your home, which we thought might be helpful to those of us who are trying to homeschool. So, give one (or all of them) a try and let us know what you find helpful.
P.S.  We've included some resources for adults too because we'd hate for you to miss out on any of the fun.
Resources for Elementary and Middle school students
Play Monopoly! I'm sure this is something most of us have done and never really thought about the opportunity for education. Not only does this classic game help teach young children about cash handling, but it also explains the concepts of purchasing, negotiations, and bankruptcy in a way that's not terribly overwhelming (the fun colors and themes help achieve this). So it might be time to dust off that old board and start sneaking in some extra learning.
Foundations in Personal Finance: Middle School Edition for Homeschool  If you don't know who Dave Ramsey is by now, you're in for a real treat. Ramsey's no-nonsense approach to helping others become debt-free and therefore more financially independent is both entertaining and inspiring. Now, he's created several online courses (perfect for quarantine!) to help kids fill their financial literacy gaps. This text sits at 144 pages and costs less than twenty dollars.
Resources for Highschool and College students
Foundations in Personal Finance: High School Edition for Self-Study. Here we are, yet another course from Dave Ramsey, however this time it's not a book! To provide high school (or even college level) students with new learning material, Ramsey created an online course equipped with modules and educational videos. What's even better is that this course is completely self-study and self-paced, which makes incorporating it into hectic life schedules a little easier.
"Rich dad poor dad" by Robert T. Kiyosaki. This book was personally recommended to me by a mentor in college, and I wish someone had put it in my hands earlier. Kiyosaki has done an amazing job of blending personal narrative with financial education in a way that is both entertaining and informative. Plus its only 200 pages, which is A LOT shorter than any textbook.
Movies, movies, and more movies. It can be hard to get teenagers to have meaningful conversations about adult life without getting sassypants remarks. Some parents are taking a new approach by trying to start financial conversations by watching films.  While these aren't surefire ways for your students to learn financial tips, they can help get their wheels turning about their own financial literacy. Check out these films to get you started:

The Big Short (2015): which tells the story of the 2008 crisis.
Wall Street (1987): might help start an initial conversation about trading stocks.
Trading Places (1983): tells the story of a con artist and a snobbish investor.
The Pursuit of Happiness (2006): might help start a conversation about financial planning for the future and unexpected events.
Resources for Adult Financial Fitness
The ABCs of Money by Natalie Pace. "The ABCs of Money offers the basic financial education that we all should have received in high school". So, lucky for all of us, it's never too late to learn. This hefty book is definitely something to pace yourself through with a highlighter in hand. But, many claim it's been the only book they've needed to make significant changes. Even better, Pace is an advocate for Sustainability, Financial Literacy & Women's Empowerment, and has a long list of credentials to back up her thoughts.
Personal & Family Financial Planning with Coursera This nine-week class was created by the University of Florida for individuals at any age, career point, or life stage and covers topics like investing, managing risk, and building your own personal financial plan. Not only is this course 100% online, but it also gives you the opportunity to have flexible deadlines. Now there is less room for the "I don't have the time" excuse we all try and cling to.
The Invested Interests E-book. Did you really think we'd give a list of resources and not include a bit of self-promo? Just to throw in a little humblebrag, this nine-page digital PDF covers more than the basics of impact investing. It also explains why impact investing is beneficial for your wallet and the world we live in. Once you're comfortable investing, aligning your investment strategy with your values is the best next step. Download the PDF.
So whether you're looking to add more financial knowledge to your brain or your student's we hope these materials give you a few jumping-off points to choose from. Remember, we all have to start somewhere, but the sooner we take the leap the better our landing will be. So get excited! One of these resources could be the start of your financial success story.
If you're looking for additional information on investing or additional financial resources please reach out to us! We'd love to help you on your journey.