Just like that, another summer has flown by and school is back in session for most of America's youth.
Across the country parents, teachers, and students are doing their best to navigate the changes brought on by COVID-19. From mask protocols to at home learning, this new semester will be one for the history books.
Despite the calamity of recent events, parents and teachers have never been more creative in coming up with new ways to engage their students and ensure they are still learning material that has real world application. Perhaps we are biased, but of the trillion different subjects students are exposed to from their preschool years to the day they receive their highschool diploma, we believe there is one that needs more attention. Have you guessed it?
The Financial Literacy Gap in America
Financial literacy is the one area of knowledge that most Americans wish they were stronger in. Now, let's face it the more you know about money the less terrifying it is, and the more confidence you'll have managing it.
According to the National Center for Education Statistics, one out of five American 15-year-olds doesn't understand basic financial concepts, which if you're a parent could be pretty concerning. The concepts of budgeting, personal debt, credit scores, and investing all prove extremely valuable to students as they grow into fully-fledged adults, yet only 22 states currently require their students to take a financial literacy course in high school.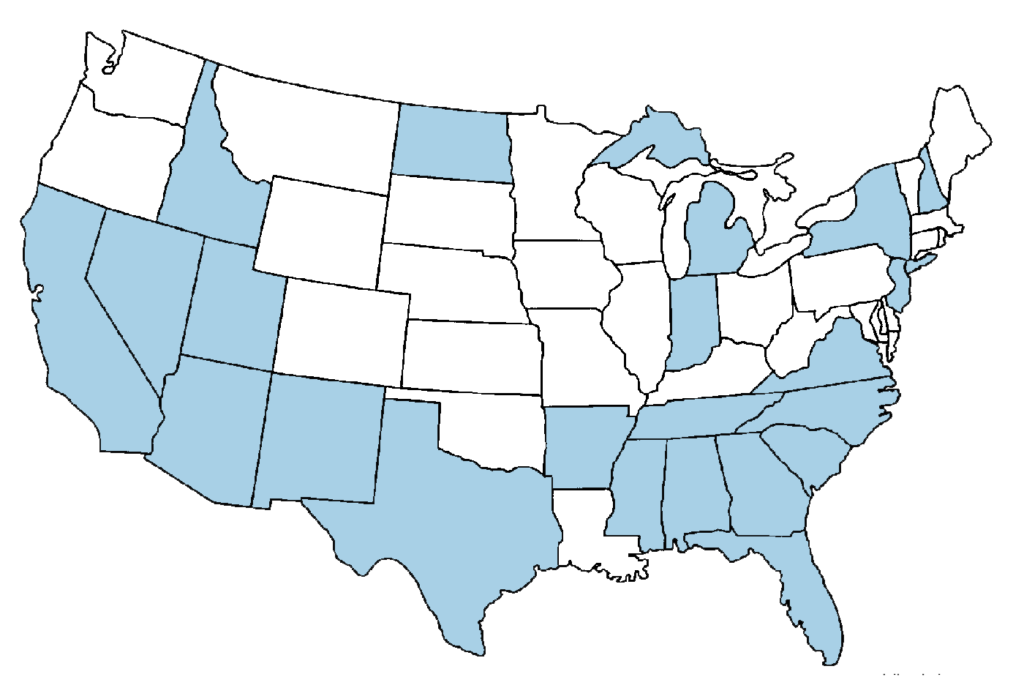 To put this in perspective, let's play a quick game. Think back to any one-off course you've taken in high school, or college even, and try to list out all of the topics you've retained from that course. Now we're not talking math or English, since you've been exposed to different forms of that subject material almost every year of school. Try something like Astronomy or that one crazy elective you took on a whim.
Now, unless you have a photographic memory, your list probably looks like mine, small and sad. This doesn't mean you're a bad student! In reality, it just shows how unlikely it is that a student will retain enough financial knowledge from a single course to put those concepts into practice.
Solutions to Fill Student's Financial Literacy Gap 
To combat this issue, the International Network on Financial Education recommends that schools start building finance topics into their curriculums from a young age. They believe that "this will allow children to acquire the knowledge and skills to build responsible financial behavior throughout each stage of their education." and we completely agree with them, but how early is too early to start teaching kids to be comfortable with money? According to The Council for Economic Education, concepts like "budgeting, saving, the cost of borrowing, interest rates, and paying for college." can be started as early as kindergarten.
Sounds impossible right? How on earth do you explain why borrowing tens of thousands of dollars for college isn't a great choice to a kindergartener? Well… you don't. Financial education is a long term process, but there is something to learn at every age.
Our Advice on How to Move Forward Given that COVID-19 has already taken such an immense toll on our  teachers, it might not be the best game plan to start banging down the door of the superintendent demanding more changes. So, for all the proactive parents out there we've created a mini resource bank below, organized by age. Each suggestion listed can be done from the comfort of your home, which we thought might be helpful to those of us who are trying to homeschool. So, give one (or all of them) a try and let us know what you find helpful.
P.S.  We've included some resources for adults too because we'd hate for you to miss out on any of the fun.
Resources for Elementary and Middle school students
Play Monopoly! I'm sure this is something most of us have done and never really thought about the opportunity for education. Not only does this classic game help teach young children about cash handling, but it also explains the concepts of purchasing, negotiations, and bankruptcy in a way that's not terribly overwhelming (the fun colors and themes help achieve this). So it might be time to dust off that old board and start sneaking in some extra learning.
Foundations in Personal Finance: Middle School Edition for Homeschool  If you don't know who Dave Ramsey is by now, you're in for a real treat. Ramsey's no-nonsense approach to helping others become debt-free and therefore more financially independent is both entertaining and inspiring. Now, he's created several online courses (perfect for quarantine!) to help kids fill their financial literacy gaps. This text sits at 144 pages and costs less than twenty dollars.
Resources for Highschool and College students
Foundations in Personal Finance: High School Edition for Self-Study. Here we are, yet another course from Dave Ramsey, however this time it's not a book! To provide high school (or even college level) students with new learning material, Ramsey created an online course equipped with modules and educational videos. What's even better is that this course is completely self-study and self-paced, which makes incorporating it into hectic life schedules a little easier.
"Rich dad poor dad" by Robert T. Kiyosaki. This book was personally recommended to me by a mentor in college, and I wish someone had put it in my hands earlier. Kiyosaki has done an amazing job of blending personal narrative with financial education in a way that is both entertaining and informative. Plus its only 200 pages, which is A LOT shorter than any textbook.
Movies, movies, and more movies. It can be hard to get teenagers to have meaningful conversations about adult life without getting sassypants remarks. Some parents are taking a new approach by trying to start financial conversations by watching films.  While these aren't surefire ways for your students to learn financial tips, they can help get their wheels turning about their own financial literacy. Check out these films to get you started:

The Big Short (2015): which tells the story of the 2008 crisis.
Wall Street (1987): might help start an initial conversation about trading stocks.
Trading Places (1983): tells the story of a con artist and a snobbish investor.
The Pursuit of Happiness (2006): might help start a conversation about financial planning for the future and unexpected events.
Resources for Adult Financial Fitness
The ABCs of Money by Natalie Pace. "The ABCs of Money offers the basic financial education that we all should have received in high school". So, lucky for all of us, it's never too late to learn. This hefty book is definitely something to pace yourself through with a highlighter in hand. But, many claim it's been the only book they've needed to make significant changes. Even better, Pace is an advocate for Sustainability, Financial Literacy & Women's Empowerment, and has a long list of credentials to back up her thoughts.
Personal & Family Financial Planning with Coursera This nine-week class was created by the University of Florida for individuals at any age, career point, or life stage and covers topics like investing, managing risk, and building your own personal financial plan. Not only is this course 100% online, but it also gives you the opportunity to have flexible deadlines. Now there is less room for the "I don't have the time" excuse we all try and cling to.
The Invested Interests E-book. Did you really think we'd give a list of resources and not include a bit of self-promo? Just to throw in a little humblebrag, this nine-page digital PDF covers more than the basics of impact investing. It also explains why impact investing is beneficial for your wallet and the world we live in. Once you're comfortable investing, aligning your investment strategy with your values is the best next step. Download the PDF.
So whether you're looking to add more financial knowledge to your brain or your student's we hope these materials give you a few jumping-off points to choose from. Remember, we all have to start somewhere, but the sooner we take the leap the better our landing will be. So get excited! One of these resources could be the start of your financial success story.
If you're looking for additional information on investing or additional financial resources please reach out to us! We'd love to help you on your journey.